How to Choose your First Investment Property
As a young professional, you will always hear the saying "make your money work for you". It is a call to action to put your money into investments with the promise of yielding better returns than keeping money in the bank. Investing diversifies the streams of income you get, yielding you more money for roughly the same amount of work. 
First time investors usually aim for investments that pose low risks and those that consume less time and effort. That said, it's strongly advised to have a variety of investment options to determine which one brings the most returns. This allows you to "test the waters" and widen your financial literacy while already generating passive income.
One potential investment opportunity is real estate. Compared to other investment types such as stocks and cryptocurrency, the housing market is faced with relatively lower risks than most. Choosing which property to invest in can be overwhelming when presented with all available options. Knowing which would appeal to you and your potential renters can be tricky especially when trying to determine which factors to consider when choosing between different properties. Here are some tips that can help narrow down your search criteria and lead you to your first investment property. 
Know the Location
"Location, location, location". This popular mantra was coined by real estate experts worldwide, emphasizing the impact of a property's address.  Factors such as accessibility, type of neighborhood, and distance from business districts and tourist destinations play a big role in determining a property's overall value. There are many things that can change in a property, like furnishings or establishments near it that may or may not increase its value. All these can change, except for its location, making it one of the most crucial aspects of finding a property to invest in.
Strategic locations, such as an emerging neighborhood, are beneficial in terms of the property's appreciation because of the gradual improvements in its surroundings. This also increases the value of the property because it heightens the demand in terms of rentals.  As an added note, consider pedestrian friendly and safe environments. They tend to be more appealing to potential residents, making it a characteristic you may want to look for when choosing your first investment property.
Sucat in Muntinlupa is a fine example of a convenient location considering its accessibility to CBDs while maintaining a conservative distance that allows for a relatively tranquil atmosphere. Being a few kilometers away from the Ninoy Aquino International Airport, Alabang CBD, Makati CBD, and Bonifacio Global City, properties in Sucat inherently have that desired accessibility, making it the ideal location for an investment property. 
Know Your Market's Needs
After determining which location you would want to search for your ideal property, the next step is identifying your target market and their needs, which will help you narrow down your options when it comes to purchasing property. 
Know what best suits your potential tenants. Factors such as demographics, size of the household, demands in space, type of lifestyle they are accustomed to, and their daily routine can help you determine what their needs and wants are. Once you've determined this, you will have a good idea what property they'll most likely invest in. Their business location, workplace, and children's schools will mostly likely determine their location of choice.
If you're looking into targeting families as your renters, consider investing in big unit cuts. Usually having 3 to 5 members per household, they prefer spacious units with access  to business districts, shopping malls, and schools. Targeting families as potential tenants would be beneficial in terms of demand for rentals for your property.
Consider Features and Amenities
Another important factor would be ensuring your soon-to-be property's features and amenities are ideal for you and your potential renters. As an example, if you are aiming for families as your target market, think about investing in a property with well-maintained amenities that address their needs. 
Look for amenities such as playgrounds, swimming pools, or recreational centers since these promote an active lifestyle, making it more appealing to the single family market. Having sprawling greenery and wide open spaces where children can safely explore is a haven for growing families. 
If you're targeting young professionals, consider their needs – a gym for maintaining a healthy lifestyle, a nearby chain of restaurants and bars where they can potentially hang out with their friends.
Know the Qualities of a Good Developer
Being your first investment, it is ideal to choose a property developer who is reputable, reliable, and considerate of the needs of their investors and residents. Respected developers are known for the strategic locations of their properties and their allocation of staff to ensure proper management and maintenance of each unit. 
Look for a developer who works hand in hand with investors by assuring them that their investments are in safe hands. Knowing that your properties are being thoughtfully looked after and maintained gives you peace of mind. It also keeps you confident about getting a tenant in the soonest possible time. 
Lastly, some developers help you find tenants for your investment property through leasing services. Rockwell Land Corporation, for instance, offers to do this through one of its many convenient end-to-end services.
With its potential returns and minimal management requirement, investing in a property is a great way to diversify your investment portfolio.  It may seem challenging to choose the ideal unit to invest in, but given enough knowledge and proper guidance, you will definitely find a strategic property, run by a good developer who can help you get the most out of your investment. 
Aiming to bring quality experience to its residents and unit owners, Rockwell Primaries brings together all the right elements a property needs, from its strategic locations to its thoughtful mix of amenities.  Their residential properties promise comfort, convenience, and security with their spacious unit cuts, exclusive amenities, open spaces, and retail component.
Located minutes away from various business districts and retail hubs in the south, Rockwell Primaries' East Bay Residences in Sucat, Muntinlupa, offers its residents accessibility while maintaining a peaceful atmosphere. Its continuous transformation into a pedestrian and child-friendly zone, and its family oriented amenities appeal to the single family rental market. 
East Bay Residences also has its own property management service, looking after each unit and amenities' maintenance, functionality, and security. They provide essential services that ensure the safety and convenience of both unit owners and their residents. 
Ticking off the boxes on this list, Rockwell Primaries' East Bay Residences is the ideal first investment property you may be looking for. The property currently offers The Fordham Tower at the pre-selling stage making this a more promising investment since its market value has the potential to appreciate by the time units get turned over to the owner.
Let Rockwell Primaries welcome you to your fresh start in investment. Visit their website to learn more.
Marie Kondo-Style Interior Design Ideas for Your New Home
Interior Design Ideas for Your New Home: Marie Kondo-Style
After the tedious but rewarding process of securing the deal on your new condo unit, here comes the most exciting part: designing your precious space. Time to "spark joy" in your living space with the KonMari Method™.

The Tidying Expert

Photo courtesy of www.konmari.com

Marie Kondo became a tidying consultant at age 19 while she was still a student at the University of Tokyo. When her published book became a #1 New York Times Bestseller, Marie's following really took off. She was featured in various magazines including Time Magazine, The New York Times, The Wall Street Journal, The London Times and Vogue Magazine. With her successful Netflix series, Tidying Up With Marie Kondo and her best-selling book, The Life Changing Magic of Tidying Up; Marie Kondo's KonMari Method™, became even more popular on a global scale this year. (1) The clamor to get rid of the clutter inspired a lot of people to follow Marie Kondo's style of tidying up.

We want to help you design your own home using philosophies from Marie Kondo's method. Here are some interior design ideas on planning your home's overall aesthetic. The basic philosophy lies in the intention of the design and not on the size of the space. Time to wear your designer hat and take note of these interior design concepts made to spark joy for you and your family as you create your dream home.

TIP#1 Keep belongings that you love and only retain items that "SPARK JOY" for you.
Joy is the most essential element of the KonMari Method™. She emphasizes how important it is to know what brings happiness and value at the same time.

With this core principle, getting rid of accumulated belongings through time will be easier. Now, you don't have to declutter mindlessly. You can look and feel each item in your home, and decide if it is worth keeping or if it's due for donation or disposal.

As shared by San Francisco–based designer Jessie Black on her feature in Business of Home website, she followed the KonMari Method™ in her own home. She fell in love with the idea of feeling good and happy by only keeping things that spark joy for us. (3)

Being surrounded by items that bring you joy improves your overall sense of well-being. From a design perspective, you get the perfect reason to dispose and minimize accumulated items in your home. This way, you can have more breathing space for furniture, appliances, and relevant pieces that support your current priorities and lifestyle.

Tip#2 Categorize the cleaning and do it per item group, not by location.
With the KonMari Method™, tidying is done by category – not by location – beginning with clothes, followed by books, paper, komono (miscellaneous items), and, finally, sentimental items. (2) Cleaning up for items in our storage boxes, cabinets and garage can now be approached in a sensible and effective manner. From a design perspective, it helps in marrying functionality with aesthetics. It is important to be able to enjoy a home not just visually but also practically by having ample storage spaces for different items.

Tip#3 Imagine your ideal lifestyle and focus on designing a home that supports it

Buying a home is a significant life milestone and it is crucial to consider your current status along with your future goals and aspirations to find a fit that supports both.

As shared by the KonMari method, we are not tidying up or designing a place to look neat for a moment. It is a commitment. Thinking of it as a short-term task makes it tedious to execute and hence, unsustainable. New homeowners and those who have been living in their space for quite some time are encouraged to pause and evaluate the life they aspire to live. Marie Kondo believes that the home must serve a purpose and this is to support the ideal lifestyle of the people living in it. To put it in design perspective, we are encouraged to think about our preferred ways of living.

For families with children, it is best to design your space to support communal activities and quality time. Getting a cozy 5-seater couch is better than getting separate 2-seater and 1-seater couches even if it is the trend or even if it looks stunning on your visual pegs. This goes with all the areas of the home. If cooking for your family sparks joy for you, create a space that will support this passion. Invest in cutlery and cabinetry and organize your kitchen in an excellent manner. Allot time, energy, and resources to parts of the home that support your dream lifestyle.

Tip#4 Quality Over Quantity

The KonMari method advocates mindful and intentional living. With the height of consumerism encouraging people to achieve the short-term satisfaction of having more, we keep on accumulating things to keep up and to not miss out.

As a design tip, always stick to quality items. In choosing pieces of furniture and fixtures for your home, consider longevity of each item. It is better to get one quality item rather than hoarding three or more pieces that compromise quality. Curate your home with value in mind and clutter will eventually clear up. We can break our habit of mindless accumulation through strategic design practices. Having this insight in mind, you can start creating a space that is simplified but purposeful, and most of all, a home that sparks joy, which is the heart of KonMari Method™.

Creating a Home That Sparks Joy
After reviewing your current lifestyle and doing all the necessary decluttering, you are ready for the design process. The beauty in having spacious units is that it gives you more room for design.

For those who value quality, East Bay Residences by Rockwell Primaries provides a spacious home where you can enjoy the Rockwell lifestyle. This Rockwell Primaries property inspires families, young couples and single professionals living in Sucat, Muntinlupa to celebrate their best life in a laid-back atmosphere with wide open spaces and lush landscapes.

East Bay's Two Bedroom Prime Living Room
Rockwell Primaries' East Bay Residences located at East Service Rd, Muntinlupa, 1771 Metro Manila has diverse unit selections. It boasts the prestige and trusted quality of a Rockwell development, perfect for families and individuals wanting to go home to a community where there's more room to grow. Practice the KonMari insights as you design your space at East Bay Residences. For more information, you may visit https://primariesarockwellcompany.com/project/east-bay-residences/
References:
https://www.elledecor.com/design-decorate/interior-designers/a24186530/marie-kondo-organizing-tips-2019/
8 Signs that the Property You're Eyeing Is the Right One
There's more to it than a gut feeling.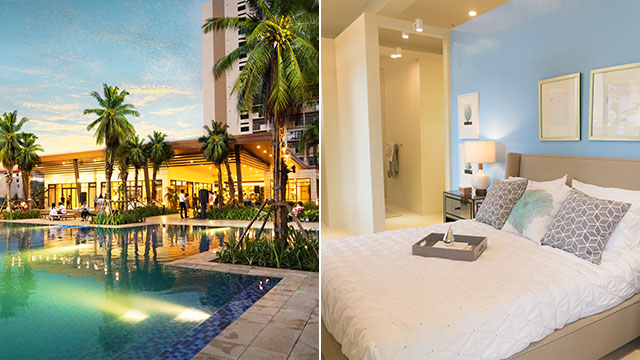 Home and lifestyle magazines and dreamy real estate commercials all say that nothing beats the joy of owning your own home. And while the line rings true, investing in a residential space can be overwhelming given the plethora of available options.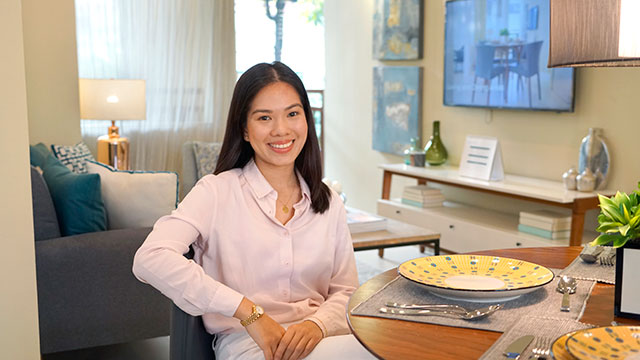 According to licensed real estate broker Erika Recomite, buying a home is an exciting milestone that comes with both its upsides and challenges. Erika recently made her first investment in Rockwell Primaries' 9.2-hectare enclave, East Bay Residences, and now she's sharing some tips on what to consider when purchasing a residential space.
Proximity to commercial and lifestyle hubs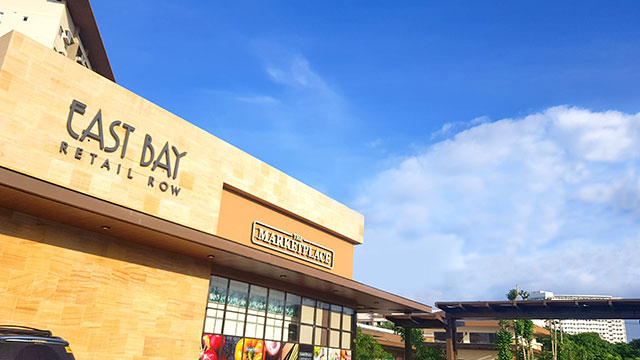 When living in the city, being near your workplace and lifestyle establishments couldn't be understated. As someone who lives in the South, Erika shares that she was lucky to find a residential development within the city but also a good distance from all the hustle and bustle. Given the increasing traffic congestion, finding a good location that offers both convenience and tranquility is important.
Greenery and lush open spaces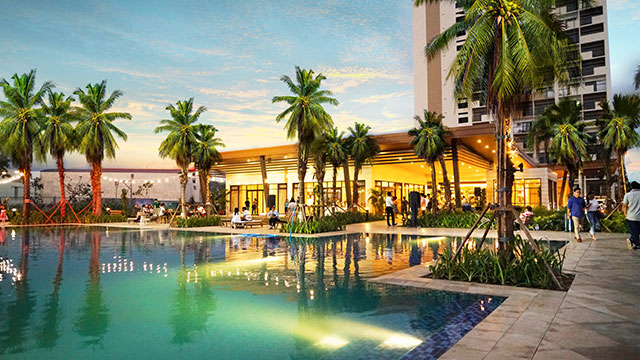 Not only do green spaces improve one's mental well-being, but they also provide residents a place to jog, play sports, or even just take leisurely walks while also allowing them to breathe in fresh air. Erika shares, "I love to jog, but it's so difficult to find green spaces in Manila nowadays. East Bay Residences offers open, spacious greenery with its vast estate."
Dynamic amenities for leisure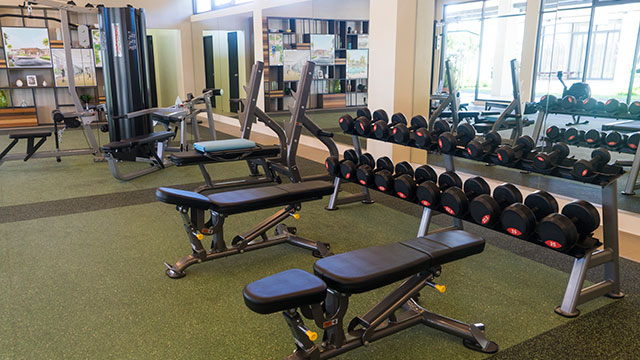 One of the major advantages of living in a curated community is the accessibility to amenities that would have otherwise been out of reach. According to Erika, the one thing you should ask yourself when scouring for your dream home is whether it will improve your overall lifestyle, and this includes a good work–life dynamic. Picture spending weekends breaking a sweat at the gym or taking a dip in glistening pools, all within a stone's throw away from one another.
Future developments
Erika suggests that it's good to keep in mind and consider the upcoming infrastructures and other developments in the area to know the opportunities for growth.
Good developer profile
Given the high-value investment in real estate, home-seekers should study the developer's profile, including the quality of the materials they use, what kind of loan services they offer, feedback from their previous customers, and their project history. "Rockwell is generous in their quality and design, not compromising luxury for young professionals," Erika shares.
Can be used for investment
Landed properties can be a good investment for capital appreciation in the long run. On the other hand, trusted developers that use premium finishes generate high yields. This is where East Bay Residences comes in.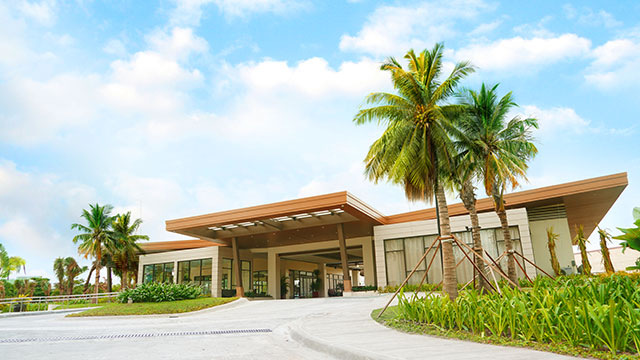 Conveniently located in Sucat, Paranaque, East Bay Residences, Rockwell Primaries' first residential property on the south side of Metro Manila, seamlessly blends comfort and convenience at prices within your reach.
Aside from offering spacious residential units with two to four bedrooms, perfect for families looking for a laidback sanctuary every day, East Bay Residences features a Retail Row, with a selection of commercial establishments, and a Central Amenity that spans almost a hectare. This interesting mix of spaces lets people do everything in one area; for example, residents can pop into Starbucks before they head for the pools or the gym or step out for the day.
More exciting things are brewing in this community, East Bay Residences continues to build more vibrant experiences for its residents, while catering to every need.
Resources: